ABOUT
(view more details using the menu above)

ASU Academy
"Let your future TAKE FLIGHT!"
Located at:
3559 W. Wright Street,
Boise, Idaho 83705
The ASU Academy is your accelerated preparation course to get you ready to earn your FAA Aircraft Maintenance Technician certificate in Airframe, Powerplant, or both.

This structured course is for you if you have the requisite 14 CFR Part 65 experience and knowledge base to earn your FAA certificate. This course is not designed to train you to be a fully FAA certified mechanic as a Part 147 school would. We have designed the course to build on your knowledge and experience and enhance your preparation for the General, Airframe, and Powerplant written, oral, and practical exams. The staff will guide your study and give you the tools and resources you need to maximize your exam scores. Instruction will focus on subject areas that tend to challenge candidates on the exams - including structures, navigation and electrical systems, and powerplant theory and systems. Our staff will dedicate the time to help you with any particular areas that are challenging you.

Let your future TAKE FLIGHT! Call the ASU Academy today for more information - 208-383-5530.
Location Specialty/Category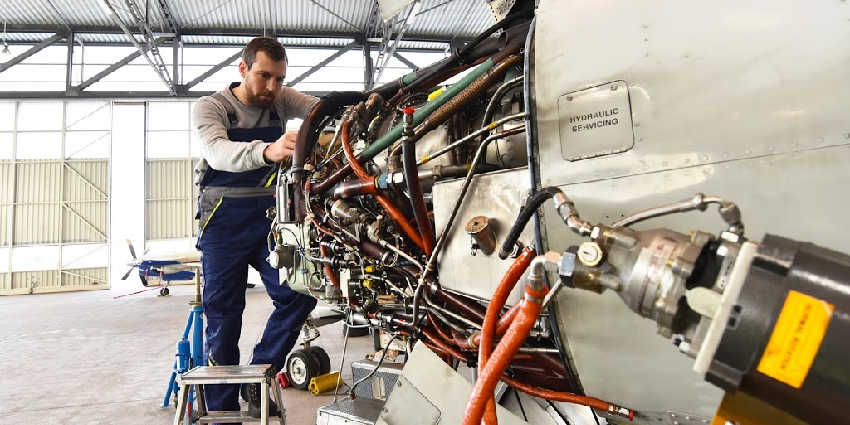 A&P Aircraft Mechanic Schools
With less than 180 A&P Aircraft Mechanic Schools operating in the U.S. today, you'll need professional assistance to find the perfect Aircraft Mechanic School teaching the skills needed to be successful in the workforce. Find your A&P Mechanic School here.
EARN YOUR A&P!
The ASU Academy A&P Prep Course is designed to prepare students who meet 14 CRF Part 65 experience requirements to take their written Airframe, Powerplant, and General Knowledge tests and the Oral and Practical exam given by a Designated Maintenance Examiner. Our course model takes about three weeks. However, the time a candidate takes to complete the program is dependent on experience and depth of knowledge. ASU will provide support for up to two years to help you pass the written and O&P exams.
The ASU Academy A&P Prep Course fees are separate from, and do not include, the Designated Maintenance Examiner (DME) fee. Course payment is due upon arrival for the first day of the course. DMEs are representatives of the FAA and set their own fee schedule. DMEs require payment before the start of the Oral and Practical Exam. Contact the course administrator for pricing if you have particular requirements. The exception to this pricing rule applies to military personnel who use the COOL tuition assistance program. For candidates using COOL, ASU will apply the DME fee to the ASU base tuition and pay the DME on behalf of the candidate.
We encourage veterans to attend the ASU Academy and take advantage of their military aviaition experience to complete their civilian transitions. The FAA's written and oral & practical exams include many areas that you may not have experienced in your military career, and our instructors will help you navigate those challenges.
Accessibly located in Boise, Idaho, visitors enjoy a lively cultural scene, world-class outdoor recreation, and affordable lodging options.
If a student fails any portion of the testing process, ASU will provide unlimited hours of instruction free for up to 24 months.
ASU has partners and students across the globe. This course is ideal for mechanics outside of the U.S. that meet the criteria for testing and require certification to work on FAA regulated aircraft.
Let your future TAKE FLIGHT!
Call the ASU Academy Today, 208-383-5530.
Veteran Related Information
Is This Location Veteran Friendly?
Schedule Format
Do We Have a Fixed Schedule?
Do We Have a Flexible Schedule?
Currently, there are no reviews for
ASU Academy..Be the first to write a review below!
Write a Review
Be the FIRST to write a review for
ASU Academy