ABOUT
(view more details using the menu above)

National Aviation Academy - New England
"The Demand is REAL! Train for YOUR aviation maintenance career"
Located at:
130 Baker Ave Ext,
Concord, Massachusetts 01742
National Aviation Academy - an Aircraft Mechanic School in New England

Wherever you go in this world, chances are aviation maintenance got you there. And once you arrive, that's only the beginning. National Aviation Academy's (NAA) hands-on career training will prepare you for the limitless opportunities available in Aviation Maintenance. dream bigger, reach higher, and watch your career take off!

Established in 1932, our legacy of high-quality aviation maintenance education spans decades. We have the experience and want to share our knowledge and expertise with you, the next-generation of Airframe and Powerplant (A&P) professionals.


The Airframe & Powerplant Technician Advantage
National Aviation Academy is a nationally recognized aviation maintenance training school offering its graduates job placement assistance. The NAA program will prepare you for certification by the Federal Aviation Administration in this hands-on, expanding field in just 14-months. Financial Aid and Montgomery & Post 911 GI-Bill Benefits available to Veterans who qualify.
Location Specialties/Categories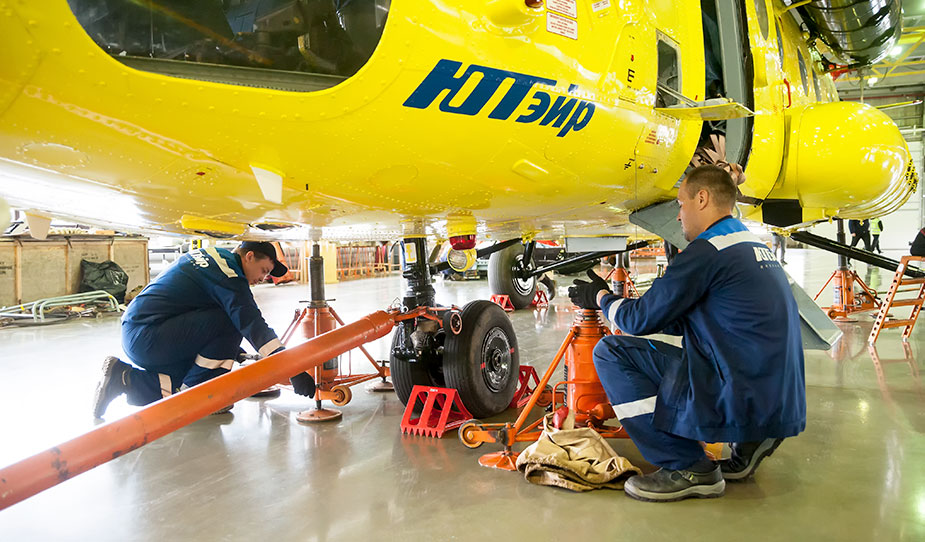 A&P Aircraft Mechanic Jobs
Resources for A&P Mechanic Jobs and careers. The aviation maintenance industry is in need of trained A&P mechanics right now. Whether you want to work for the airlines, a smaller corporate operation, or for yourself as an independent A&P call for more!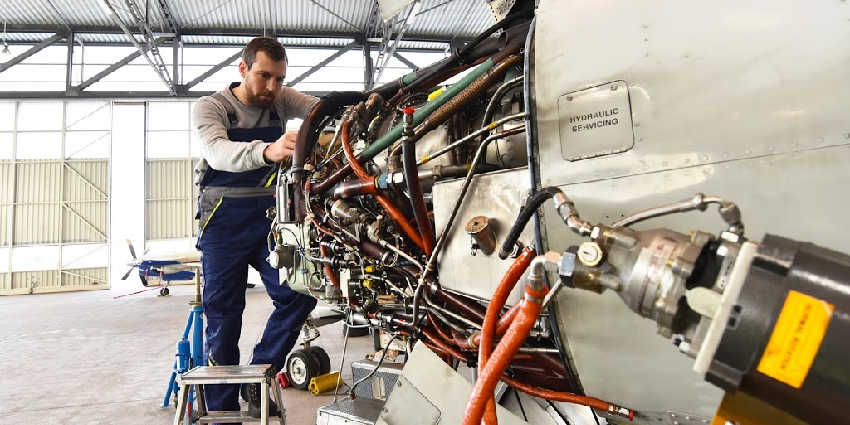 A&P Aircraft Mechanic Schools
With less than 180 A&P Aircraft Mechanic Schools operating in the U.S. today, you'll need professional assistance to find the perfect Aircraft Mechanic School teaching the skills needed to be successful in the workforce. Find your A&P Mechanic School here.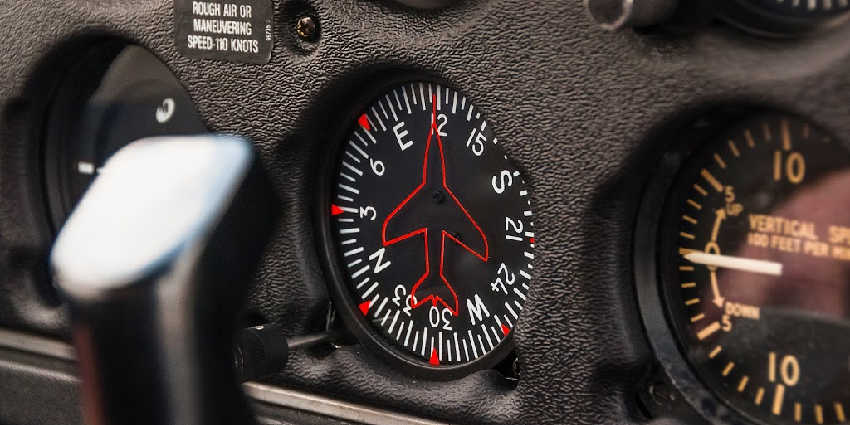 Avionics Technician Schools
Learn more about Avionics Technician Training programs. Why? Global demand for air travel is expected to increase dramatically over the next decade, and the greatest advances in aircraft can be found in the avionics installed in both airplanes and helicopters.
DETAILS
National Aviation Academy - New England
Upgrade Your Future at National Aviation Academy
National Aviation Academy is a nationally recognized Aviation Maintenance training school. The NAA program will prepare you for certification by the Federal Aviation Administration in this hands-on, expanding field in just 14-Months.
---
The FAA Airframe and Powerplant (A&P) Certification is required to perform maintenance and repairs on aircraft from the smallest Cessna Props to the largest of Jumbo Jets and any aircraft in-between.
National Aviation Academy (NAA) is one of a select group of Federal Aviation Administration (FAA) approved 14 CFR Part 147 Schools in the nation. We are proud of this designation and have developed three unique aviation maintenance training programs to satisfy FAA requirements and help you achieve your career goals.
Journey to Endless Opportunities
Avionics Training is also offered at the NAA England campus. Avionics educations are valuable in working with today's highly integrated aircraft filled with sophisticated electronic components.
A complete NCATT certified electronics curriculum is used in training our students. NAA has a full-time Career Development Director who works to help you start your career as soon as you graduate.
And speaking of our graduates, they consistently enter the industry with the best aviation positions available. There are currently more jobs available than graduates to fill them!!!
Airframe and Powerplant Technicians enjoy some of the highest wages in the aviation industry while performing one of the most important jobs in aviation. High responsibility equals high personal satisfaction and reward.
The FAA Airframe and Powerplant Certification is held for life and confers federal authority to repair U.S. registered aircraft. Financial Aid and Montgomery GI-Bill benefits may be available to those who qualify.
A Rich History of Training Aircraft Mechanics - New England Campus
National Aviation Academy in New England located in Bedford, Massachusetts. The New England campus was founded as East Coast Aero Tech in 1932. A total of 40,000 square feet of space for labs, shops, classrooms, and offices are offered with modern teaching aids, multi-media, and equipment.
The NAA facilities maximize the learning experience in becoming skilled Aviation Maintenance Technicians. Training on a wide array of both jet and piston-powered aircraft and equipment provides the highest level of knowledge and understanding of modern aviation practices.
All practical phases of the program utilize the tools and equipment of the trade. Qualified and experienced instructors supervise all work. Projects are first demonstrated to establish procedures and techniques and then individuals work to develop judgment and refine skills.
You will rapidly progress from basic to advanced projects and as you progress, you'll take on greater responsibility and feel a sense of pride and accomplishment.
Graduation 2019 England Campus
Funding & Financing
Do We Have Scholarships Available?
Do We Have Sources for Student Loans?
Veteran Related Information
Is This Location Veteran Friendly?
Is This Location VA Approved?
Schedule Format
Do We Have a Fixed Schedule?
Do We Have a Flexible Schedule?
Accreditations/Credentials
Accreditation
14 CFR Part 147 School
Federal Aviation Administration (FAA)
Accreditation
ACCSC Accredited School
Accrediting Commission of Career Schools & College
Accreditation
Accredited School
Commission of the Council on Occupational Ed
Award
VA Approval
U.S. Department of Veterans Affairs
Accreditation
Advanced Aircraft Systems Program
National Center for Aircraft Technician Training
REVIEWS
Total reviews: 5 | Avg rating: 5.00
Donald Bowling
"The staff at this school is amazing, no matter what problem I ran into they were always willing to give me advice or assistance. Now anyone reading this should be aware that this school will not be easy. Although if you are willing to get through the work and put your time in this experience can be very rewarding."
Syles Xiong
"Really good instructors, staff, and faculty that really help you get a career and a job after graduating and one of the quickest and fastest programs to get a career.Def not a scam school and worth everything once u buy into the program and actually strive to do better with yourself."
Paul Webster Jr
"4 years ago I came to Clearwater for an education. I left National Aviation Academy with more than that I left with a career. I've worked for top-notch companies since I have left and I'm not letting up. The staff is very organized and only growing stronger day by day."
Paul Webster Jr
"4 years ago I came to Clearwater for an education. I left National Aviation Academy with more than that I left with a career. I've worked for top-notch companies since I have left and I'm not letting up. The staff is very organized and only growing stronger day by day."
Jim Crone
"Great School. I have hired 5 A&P mechanics from National Aviation Academy. All of the mechanics we hired are top-notch aviation professionals. The school does a great job of preparing the students for a successful career in aviation."
Write a Review
For National Aviation Academy - New England