ABOUT
(view more details using the menu above)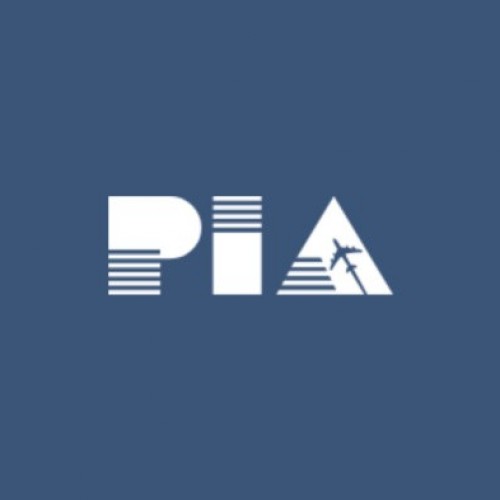 Pittsburgh Institute of Aeronautics - Youngstown-Warren
"Ranked by Forbes as the No. 1 Two-Year Trade School in 2018"
Located at:
1453 Youngstown-Kingsville Rd NE,
Vienna, Ohio 44473
School for Aviation Maintenance and Electronics Technology Youngstown-Warren Campus
Ranked by Forbes as the No. 1 Top Two-Year Trade School in 2018, PIA has produced top-notch aircraft mechanics and avionics technicians to enter the workforce in aviation maintenance, electronics, and other related fields since 1929.
---

PIA graduates are in demand throughout the US, and PIA offers employment assistance to help both students and alumni in their pursuit of employment in the field of aviation and related industries.

PIA's specialized Aviation Maintenance Technology (AMT) and Aviation Electronics Technology (AET) programs provide hands-on skill-sets based on aviation industry practices, but transferable into a diverse set of related occupations.

Our Aviation Maintenance Program at Youngstown-Warren will prepare you for an exciting career as a Federal Aviation Administration (FAA) certified aircraft mechanic, and our Aviation Electronics (or Avionics) Program leads to opportunities as a Federal Communications Commission (FCC) licensed avionics technician.
Location Specialties/Categories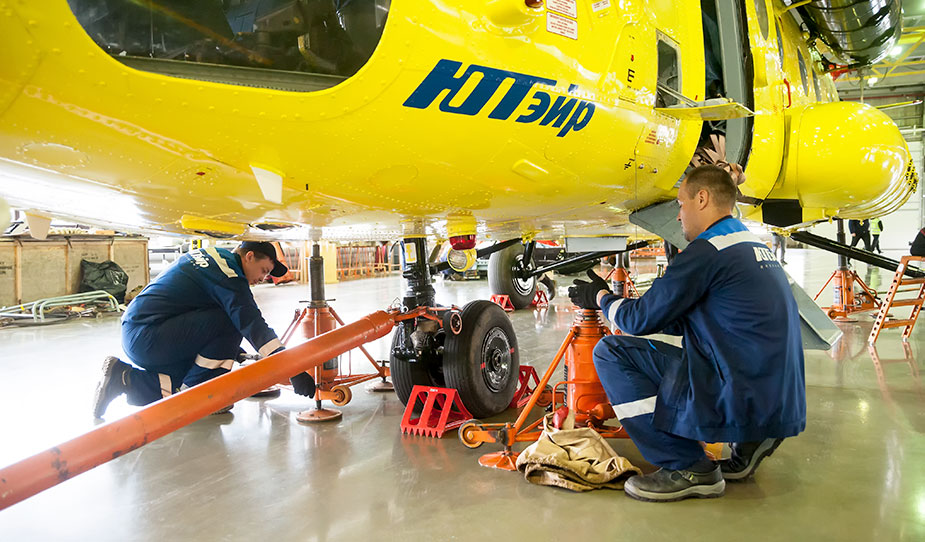 A&P Aircraft Mechanic Jobs
Resources for A&P Mechanic Jobs and careers. The aviation maintenance industry is in need of trained A&P mechanics right now. Whether you want to work for the airlines, a smaller corporate operation, or for yourself as an independent A&P call for more!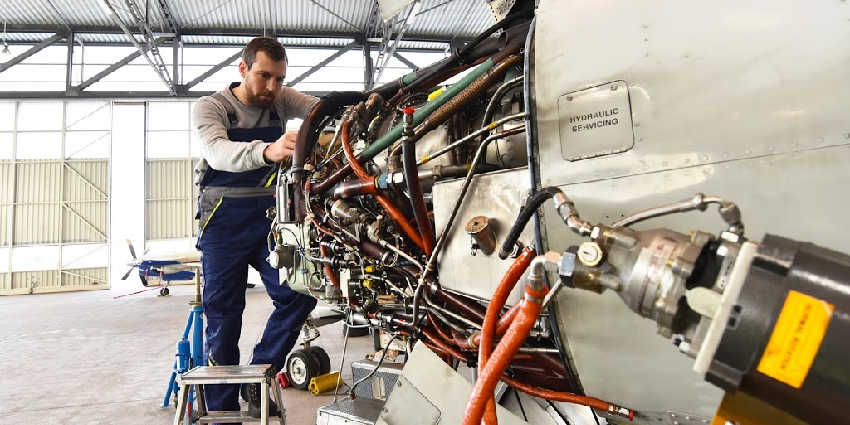 A&P Aircraft Mechanic Schools
With less than 180 A&P Aircraft Mechanic Schools operating in the U.S. today, you'll need professional assistance to find the perfect Aircraft Mechanic School teaching the skills needed to be successful in the workforce. Find your A&P Mechanic School here.
DETAILS
Pittsburgh Institute of Aeronautics - Youngstown-Warren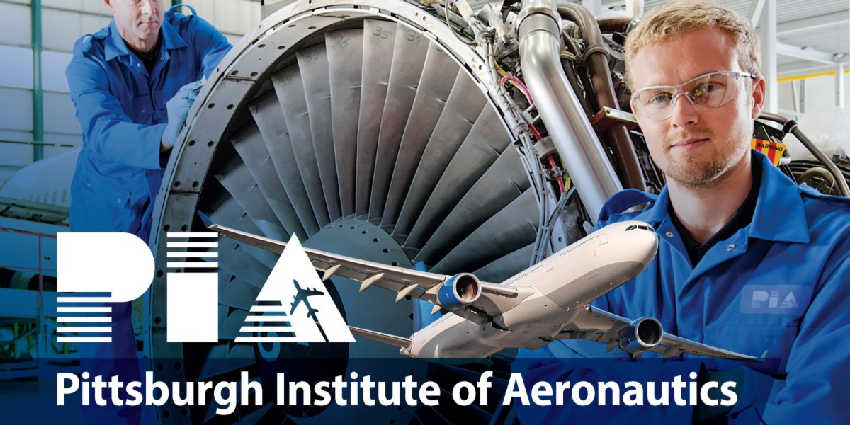 Aviation Maintenance Technology Programs
PIA's flagship program, the Aviation Maintenance Technology program, has led the industry in providing quality aircraft mechanics for over 85 years. This program provides students with the opportunity to test for the prestigious FAA's Airframe and Powerplant Certification, the "golden ticket" to a career in aviation maintenance.
In accordance with our mission to provide exceptionally qualified aircraft technicians, PIA's aviation maintenance programs are designed to not only meet but exceed the minimum requirements outlined by 14 CFR Part 147 of the Code of Federal Regulations.
Become an Aviation Technician
What Do Aviation Maintenance Technicians Do?
Aviation maintenance technicians will check and troubleshoot aircraft equipment on a regular basis, looking for parts that may need to be repaired or replaced. Some of the components you would work on include brakes, wheels, electrical systems, and wings.
During inspections, aviation maintenance technicians are required to use diagnostic procedures approved by the Federal Aviation Administration (FAA). They complete inspections, perform scheduled maintenance, and make any necessary repairs according to FAA regulations.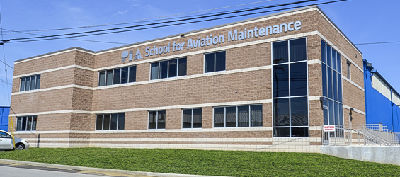 Many technicians specialize in preventive maintenance. A day in the life of an aviation technician could include working on the items below:
Turbine Engines
Reciprocating Engines
Metallic Structures
Ignitions Systems
Hydraulics & Pneumatics
Composite Materials
Welding
And more
Over the years, PIA graduates have proven their versatility by entering into positions as technicians for regional and major airlines, aircraft production and maintenance facilities, amusement parks, automated production facilities, government contractors, petrochemical manufacturing plants, telecommunication systems providers, specialty metal manufacturers, and research and development centers – just to name a few.
In 2017, all of PIA's campuses were selected by Delta Airlines as partner schools. Understanding the impending shortage of qualified aviation technicians, Delta created a mission to help increase both the awareness of technician demand and increase the knowledge and character of technicians entering today's workforce.
PIA - Get the Skills for Success!
PIA's Youngstown-Warren campus offers AST degree programs in Aviation Technology. The branch campuses also offer a diploma or certificate program in Aviation Maintenance Technology.
Youngstown-Warren Campus Quick Facts
Aviation Maintenance Technology (AMT) Program
16 Month - Diploma/Certificate
4 Terms - 1900 Clock Hours
The AMT program prepares students for the FAA Airframe and Powerplant Certification Exams.
Start Dates: August 26, 2020, and January 4, 2021
Student to Faculty: You can feel confident you will get the attention you deserve with an average class size of 17 students per 1 instructor.
Graduate Placement: 100 employable graduates placed in jobs between July 1, 2018 and June 30, 2019.
Tuition, Fees, & Financial Aid
Tuition (FY 2019-2020)*
Total AMT Certificate Program (4 Terms), 1900 hours $26,000
Tuition Per Term $6,500
*Effective January 17, 2019
Books, Tools, & Supplies: The charges for books, tools and supplies are approximate charges and are subject to sales tax where applicable. Prices may change without notice for the Aviation Maintenance Technology (AMT) Program. $2,462
Other Fees
Registration Fee $150
FAA Airframe & Powerplant Examination Fees $1,200
Makeup Charges for Excessive Absence $13.71/hr
Financial Aid
As you prepare for your education, it's important to know you're not alone in navigating your financial plan.
Most students depend on a financial plan that incorporates multiple resources. Together, we'll explore your eligibility for various financial aid programs, loans, grants and scholarships to help you figure out what's best for your unique situation.
Here at PIA, we believe that a high-quality education should be delivered with transparency, including understanding how your investment measures with your earning potential. A stable financial plan should have no surprises, and that's exactly what you can expect when you meet with the PIA Financial Aid Office.
Financial aid is available to those who qualify.
Approvals and Accreditation
Accredited by the Accrediting Commission for Career Schools and Colleges (ACCSC)
Federal Aviation Administration approval P6HT576K
Approved by the U.S. Department of Education
Approved for the Training of Veterans
Funding & Financing
Do We Have Scholarships Available?
Do We Have Sources for Student Loans?
Veteran Related Information
Is This Location Veteran Friendly?
Is This Location VA Approved?
Schedule Format
Do We Have a Fixed Schedule?
Do We Have a Flexible Schedule?
Accreditations/Credentials
Accreditation
Accredited School of Excellence
ACCSC
Accreditation
FAA Approval P6HT576K
Federal Aviation Administration (FAA)
Accreditation
Approved School
U.S. Department of Education
Accreditation
Approved for the Training of Veterans
Veterans Affairs
Currently, there are no reviews for
Pittsburgh Institute of Aeronautics - Youngstown-Warren..Be the first to write a review below!
Write a Review
Be the FIRST to write a review for
Pittsburgh Institute of Aeronautics - Youngstown-Warren