by Michael Huerta for U.S. Department of Transportation
The dedicated professionals at the Federal Aviation Administration (FAA) made significant progress this year as we continued to modernize and streamline the nation's air traffic system while also preparing the way for small Unmanned Aircraft Systems (UAS) to safely play a growing role in aviation.
In April, we completed the program to replace the aging computer system that had been the core technology in our network of high-altitude air traffic control centers. The new system, En Route Automation Modernization, or ERAM, is now the backbone for our NextGen Air Transportation System, driving the display screens used by controllers to safely manage and separate aircraft.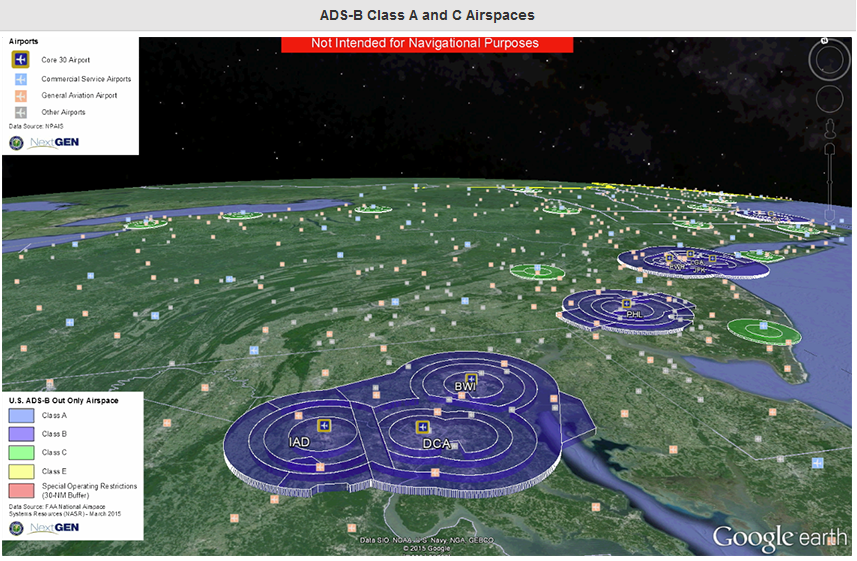 ERAM almost doubles the number of flights that can be tracked and displayed to controllers. It was designed to be the operating platform for other NextGen technologies, including:
Performance Based Navigation (PBN): Controllers are already using ERAM to make use of Performance Based Navigation (PBN) procedures that enable controllers and flight crews to know exactly when to reduce the thrust on aircraft, allowing them to descend from cruising altitude to the runway with the engines set at idle power, saving on flying time and fuel consumption.
Automatic Dependent Surveillance-Broadcast (ADS-B):  The FAA is moving steadily toward replacing the old system of ground-based radars to track aircraft with one that relies on satellite-based technologies. ERAM already receives information from aircraft equipped with ADS-B and displays that data on controllers' screens. This technology has made it possible for controllers to provide radar-like separation to aircraft that previously operated in areas where no radar is available, such as the Gulf of Mexico and large parts of Alaska. ADS-B will replace radar as the primary means of tracking aircraft by 2020.
Data Comm:  To reduce congestion on radio frequencies, the FAA and the aviation industry are developing Data Comm, which will allow controllers and pilots to communicate by direct digital link rather than voice, similar to text messaging. We began deploying Data Comm in the first of more than 50 control towers this year, and we expect it will be in our large en route centers beginning in 2019.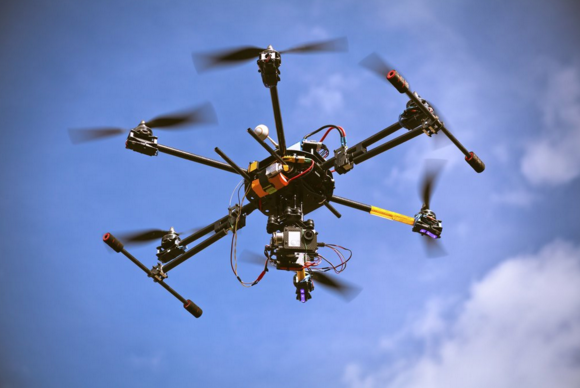 We've also been devoted to making sure that pilots of small unmanned aircraft are able to safely enjoy their pursuits.
On the recreational front, our most high-profile accomplishment was launching a streamlined and user-friendly web-based aircraft registration process for owners of small UAS weighing more than 0.55 pounds (250 grams) and less than 55 pounds (approx. 25 kilograms) including payloads such as on-board cameras.
The registration requirement, which went into effect on December 21, is a key opportunity to educate a new generation of airspace users about the rules and regulations they must follow. Registration is free for the first 30 days with a rebate, then $5 after that.
We also have rolled out a broad array of educational initiatives with our government, industry, and model aircraft community partners. This includes the Know Before You Fly campaign, which has grown to include more than 20 member organizations. Visit Know Before You Fly[external link] to get the information and guidance you need to fly your UAS safely.
And, we're working on a rule that will allow for routine commercial operations of small UAS, and we expect to have that rule finalized in the late spring of 2016. In the meantime, we have been authorizing commercial operations on a case-by-case basis, with more than 2,700 authorized to date.
We'll continue working with our partners to identify new outreach opportunities to instill the same priority on safety that has been the hallmark of aviation since Wilbur and Orville Wright took to the skies 112 years ago.
In the meantime, always observe these rules when you fly your UAS:
Fly below 400 feet altitude.
Keep your unmanned aircraft in sight at all times.
Never fly near manned aircraft, especially near airports.
Never fly over groups of people, stadiums or sporting events.
Never fly near emergency response efforts.
At FAA, everything we do is about making our national airspace as safe as possible. And as hard as we worked in 2015 to do exactly that, we'll be right back at it in 2016.
Source: https://www.transportation.gov/fastlane/faa-year-safety-and-continued-modernization
Tags: Aviation, careers, data comm, drones, ERAM, FAA, flight, modernization, radar, safety, training, UAS