For local resources,
choose a city page in South Carolina: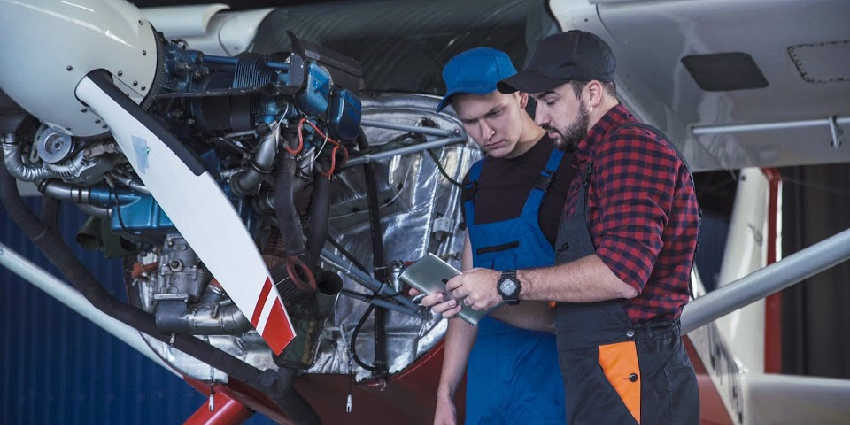 Aircraft Mechanic Schools South Carolina
If you are a veteran, your veteran's benefits, especially the Post 9/11 GI Bill, are the best sources of funding available to pay for aircraft mechanic schools in South Carolina. With the Post 9/11 GI Bill, you can be reimbursed for up to 100% of your aviation aircraft mechanic training expenses in South Carolina. This is a sizeable amount of funding that goes a long way toward making you an A&P mechanic, but there are a few things to consider before taking the leap.
---
For Veterans, aviation mechanic training expenses in South Carolina can be covered up to $10,000 dollar per academic year! Qualified veterans can use Post 9/11 GI Bill benefits to cover 100% of their training costs up to $10,000 dollars per academic year. Depending on the program, this is a big portion of the expense of aviation mechanic school in South Carolina.
While it is worth noting this limitation, it is hardly causing alarm since it covers or severely reduces the costs of most aviation mechanic school courses.
A&P Mechanic Schools in South Carolina
A&P Mechanic Schools in South Carolina require VA approval for reimbursement. An arguably more important consideration before beginning your aviation A&P mechanic training in South Carolina is whether a particular training provider is approved by the VA. The good news is there is a pretty standard process and it isn't a secret whether an Aircraft Mechanic School is approved.
The only potential catch is that the VA must also approve individual courses before they will reimburse your flight training costs. This means that while an aviation mechanic school in South Carolina may have approval, every course they offer isn't necessarily covered by your Post 9/11 GI Bill benefits.
A&P Mechanic School Training Requirements
To be a certified A&P mechanic or avionics technician you need to meet several qualifications:
Age 18 or older
Read, write, speak, and understand the English language
Have a high school diploma or equivalent
Display the required technical skills
Aircraft Mechanic Trade School in South Carolina
Today, the FAA has approximately 170 approved Aircraft Mechanic Trade Schools on their website. You can attend one or a combination of these schools to gain the practical experience you'll need to become an aircraft mechanic. These schools are mandated by the FAA to offer at least 1900 class-hours of training, and the courses last about 18 months, on average.
Some of these schools offer Associate or Bachelor degrees in conjunction with the Aircraft Mechanic Training Certification.
Many A&P mechanics today were trained in the military. As a military mechanic, you could be working on anything from large airliners and transports to jet fighters and attack helicopters.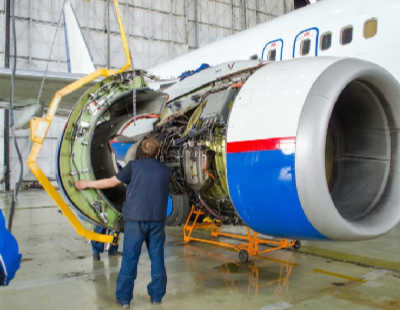 If you decide to go this route, upon your discharge from the military, you'll need to take the necessary FAA tests and have the proper documentation of your practical experience.
Once you have passed the required tests, you'll be eligible to apply for A&P mechanic jobs in South Carolina. However, please note that military experience can sometimes be too specific, and not meet the broad specifications required by the FAA. Even after your discharge, you may have to attend one of the FAA-approved Aircraft Mechanic Trade Schools in South Carolina.
On the job training... a very few people earn the required minimum coursework and skill set needed to pass the A&P certification tests through on the job training.
Typically, you must be under the direct supervision of an A&P for at least 30 months and be logging all of your hours to go this route. Your time log must be notarized by your employer or signed off by the supervising A&P.
A&P Mechanic Training is Improved by the VA Approval Process
The requirements for receiving an aviation mechanic certificate are standardized, but there is still a lot of variation in training programs. Since the VA mandates a fairly stringent approval process and there are ongoing paperwork requirements, most schools have a VA representative who is very familiar with the system.
The FAA demand, the approval process, and the paperwork have a net effect of improving the quality of your aviation mechanic training by weeding out weak training courses and keeping you active in your training. Once you start training, most of the paperwork can be managed for you, allowing you to focus on your aviation mechanic training.
In fact, this is the most important takeaway. The stringent requirements of the Post 9/11 GI Bill create better-equipped schools, more efficient training courses, and save you money during your aviation mechanic training. For more information and to verify your eligibility, call 1-888-GIBILL-1 or check out the GI Bill website.
Fixed-Wing Aircraft Facts - Wing Configurations
Both the leading edge and the trailing edge of the wing may be straight or curved, or one edge may be straight and the other curved. One or both edges may be tapered so that the wing is narrower at the tip than at the root where it joins the fuselage. The wingtip may be square, rounded, or even pointed. Figure 1-19 shows a number of typical wing leading and trailing edge shapes.
Fun Facts About Flight Dispatchers
FAA flight dispatcher license requirements: Must be at least 23 years of age. High school graduate or international equivalent education.Ability to read, write, and communicate in the English Language. Minimum of 200 hours of instruction. Passing Score on FAA Aircraft Dispatcher Practical Test.
For local resources,
choose a city page in South Carolina: