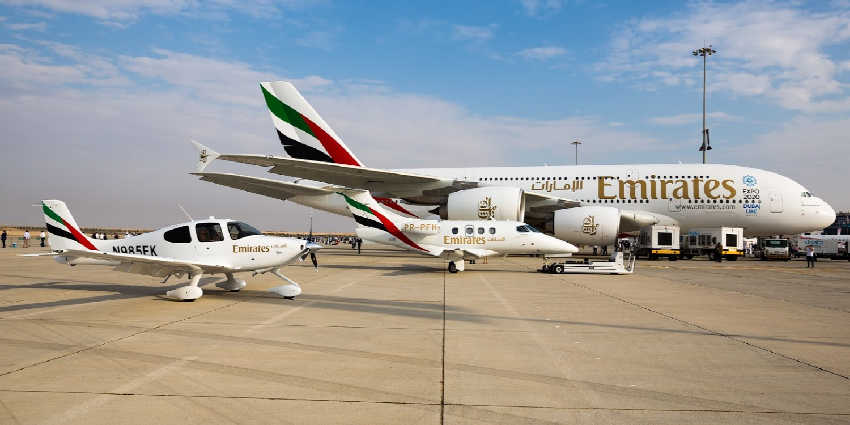 Fixed Wing Flight Schools in California
What is a Part 141 Fixed Wing Flight Schools? Part 141 is an FAA-approved training program that provides standardized and structured curricula (determined by the FAA) to give fixed-wing student pilots in California the best shot at professional career flying fixed-wing aircraft.
---
Part 61 fixed-wing flight school programs can be just as powerful but is not approved by the FAA. Part 61 fixed-wing flight school programs are tailored to meet the student's particular needs (schedule and approach to training is more flexible. Part 61 fixed-wing flight schools programs are more suitable for the students with previous training experience, or one who needs a more flexible training schedule.
The top fixed-wing flight schools near California provide quality flight training under both Part 141 and Part 61. If it is a good school with a quality instructor you will find that there is virtually no difference in the "quality" of instruction. Same instructors, same training, but at a different pace and time frame.
For more information about Part 141 and Part 61 Flight Training Schools near California, call us. Speak to an expert and receive the coaching necessary to choose the right training path for you. (see the search results below for more info about Part 141 flight schools near California.
Apply Today
Let Our Aviation Experts Help You
Get Matched
With the BEST
School/Training for YOU!
INQUIRE HERE
Part 141 Fixed-wing Flight Schools in California
Part 141 fixed-wing flight schools near California are held to a more structured environment than Part 61 training programs. Part 141 is presented through an FAA-approved syllabus for every course offered. The students in California must pass a series of stage or progress checks to ensure the student is achieving the standards set forth by the FAA approved curriculum.
With the Part 141 fixed-wing flight schools there is a required standard (training time) of ground school that is held to the same standards. Part 141 fixed-wing flight schools near California are able to offer to fund for veterans who wish to use their VA Educational Benefits to pay for flight training. Part 141 usually will have more financing available for veterans of California when compared to Part 61 fixed-wing flight schools.
Part 61 Fixed-Wing Flight Schools in California
Any Part 61 fixed-wing flight schools in California is capable of training under part 61 without the standards and inspections imposed by the FAA (Federal Aviation Administration). Training under part 61 can serve as a benefit to some students depending on their experience in aviation.
When it comes to finding a job flying fixed-wing aircraft please note that employers will evaluate your flight training. It does matter what school you attend. Call us for more info about the top Part 141 and Part 61 fixed-wing flight schools near California.
How the FAA Mitigates the Impact of Bad Weather
They include ground stops, which keep aircraft on the ground when air traffic control is unable to safely accommodate additional aircraft in the system, ground delays, in which aircraft are delayed at their departure airport in order to manage demand and capacity at their arrival airport, and Severe Weather Avoidance Plans, which minimize the impact of a large scale storm by easing traffic demand in portions of airspace impacted by the storm. Other tools include:
- The Airspace Flow Program which identifies aircraft scheduled to fly through severe weather and provides new estimated departure times, giving airlines the flexibility to accept the delay, fly around the storm or cancel the flight.
- Time Based Flow Management is a technology used to adjust capacity and demand imbalances at select airports and points in the sky throughout the U.S., while Traffic Management Advisor is a comprehensive, automated tool for planning efficient flight trajectories from cruise altitude to the runway.
- The fully-automated NextGen Weather Processor identifies safety hazards around busy airports and at high altitudes, and also provides support for strategic traffic flow management, including weather information needed to predict routes blocked by bad weather up to eight hours in advance.
- The Aviation Weather Display consolidates previously separate weather displays, providing important weather information at a glance for controllers.
Fixed-Wing Aircraft Factoid Maintaining the Aircraft
Airframe, engine, and aircraft component manufacturers are responsible for documenting the maintenance procedures that guide managers and technicians on when and how to perform maintenance on their products. A small aircraft may only require a few manuals, including the aircraft maintenance manual. This volume usually contains the most frequently used information required to maintain the aircraft properly. The Type Certificate Data Sheet (TCDS) for an aircraft also contains critical information.
For local resources,
choose a city page in California: