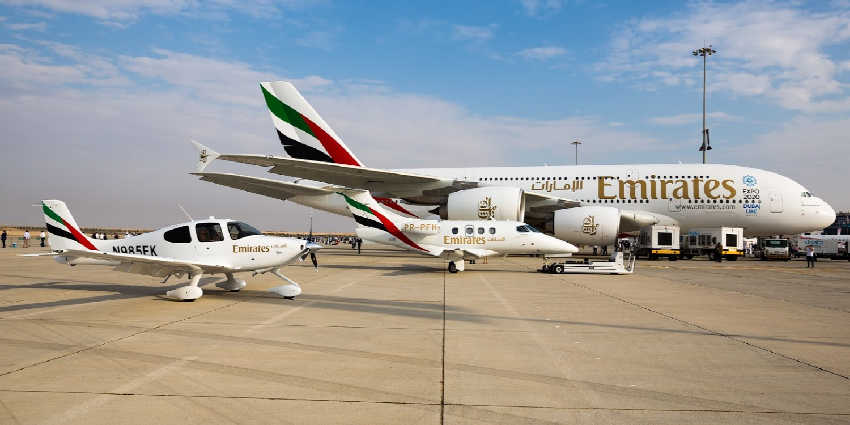 Fixed Wing Flight Schools in Nebraska
What is a Part 141 Fixed Wing Flight Schools? Part 141 is an FAA-approved training program that provides standardized and structured curricula (determined by the FAA) to give fixed-wing student pilots in Nebraska the best shot at professional career flying fixed-wing aircraft.
---
Part 61 fixed-wing flight school programs can be just as powerful but is not approved by the FAA. Part 61 fixed-wing flight school programs are tailored to meet the student's particular needs (schedule and approach to training is more flexible. Part 61 fixed-wing flight schools programs are more suitable for the students with previous training experience, or one who needs a more flexible training schedule.
The top fixed-wing flight schools near Nebraska provide quality flight training under both Part 141 and Part 61. If it is a good school with a quality instructor you will find that there is virtually no difference in the "quality" of instruction. Same instructors, same training, but at a different pace and time frame.
For more information about Part 141 and Part 61 Flight Training Schools near Nebraska, call us. Speak to an expert and receive the coaching necessary to choose the right training path for you. (see the search results below for more info about Part 141 flight schools near Nebraska.
Apply Today
Let Our Aviation Experts Help You
Get Matched
With the BEST
School/Training for YOU!
INQUIRE HERE
Part 141 Fixed-wing Flight Schools in Nebraska
Part 141 fixed-wing flight schools near Nebraska are held to a more structured environment than Part 61 training programs. Part 141 is presented through an FAA-approved syllabus for every course offered. The students in Nebraska must pass a series of stage or progress checks to ensure the student is achieving the standards set forth by the FAA approved curriculum.
With the Part 141 fixed-wing flight schools there is a required standard (training time) of ground school that is held to the same standards. Part 141 fixed-wing flight schools near Nebraska are able to offer to fund for veterans who wish to use their VA Educational Benefits to pay for flight training. Part 141 usually will have more financing available for veterans of Nebraska when compared to Part 61 fixed-wing flight schools.
Part 61 Fixed-Wing Flight Schools in Nebraska
Any Part 61 fixed-wing flight schools in Nebraska is capable of training under part 61 without the standards and inspections imposed by the FAA (Federal Aviation Administration). Training under part 61 can serve as a benefit to some students depending on their experience in aviation.
When it comes to finding a job flying fixed-wing aircraft please note that employers will evaluate your flight training. It does matter what school you attend. Call us for more info about the top Part 141 and Part 61 fixed-wing flight schools near Nebraska.
FAA - A History of Airplane Structures Facts for Nebraska
The most common aircraft is the fixed-wing aircraft. As the name implies, the wings on this type of flying machine are attached to the fuselage and are not intended to move independently in a fashion that results in the creation of lift. One, two, or three sets of wings have all been successfully utilized. [Figure 1-12] Rotary-wing aircraft such as helicopters are also widespread. This handbook discusses features and maintenance aspects common to both fixed wing and rotary-wing categories of aircraft. Also, in certain cases, explanations focus on information specific to only one or the other. Glider airframes are very similar to fixed wing aircraft. Unless otherwise noted, maintenance practices described for fixed-wing aircraft also apply to gliders.
Aviation Factoids of Great Interest - Thrust and Drag
An aircraft in flight is the center of a continuous battle of forces. Actually, this conflict is not as violent as it sounds, but it is the key to all maneuvers performed in the air. There is nothing mysterious about these forces; they are definite and known. The directions in which they act can be calculated, and the aircraft itself is designed to take advantage of each of them. In all types of flying, flight calculations are based on the magnitude and direction of four forces: weight, lift, drag, and thrust.
For local resources,
choose a city page in Nebraska: