Flight Dispatcher Training in Arizona
Flight dispatchers also called aircraft dispatchers and airline dispatchers, play a vital role in most large fleet operations, as well as at smaller cargo and flight training operations. In general, flight dispatchers work closely with pilots to plan all aspects of each flight.
---
Some of the factors a dispatcher must consider include weather (departure, en route, and destination), fuel requirements, aircraft weight & balance, airworthiness of the aircraft, compliance with regulations, alternate destinations, and route and altitude selection.
In general, the flight dispatcher's job is to ensure that a company's aircraft take off on time (weather permitting), are fully loaded to maximize revenues, have adequate fuel, airport, navigation, and weather information on board to complete the flight as planned, burn the least amount of fuel required for the flight, and land at the destination airport on or ahead of schedule. Get info about flight dispatcher training.
Flight Dispatcher Schools
When you attend a college or school offering flight dispatcher training, you'll learn aircraft performance specifications, how air traffic is routed in the National Airspace System by air traffic controllers, how aircraft use navigation and communications systems and facilities, aviation weather analysis, weight, and balance calculations, and of course, federal aviation regulations.
Some schools offer specialized training and accelerated courses that prepare you to take the FAA flight dispatcher certification exams.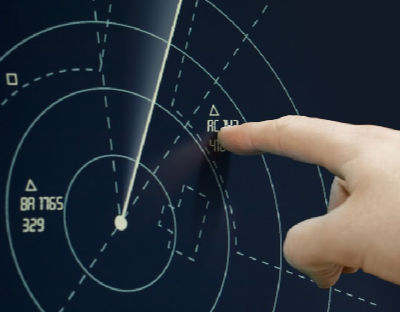 Keep in mind you must already meet the other requirements before enrolling in one of these courses. Learn more about flight dispatcher training.
As a flight dispatcher, you can expect to work for a large airline moving passengers or cargo, for smaller regional airlines as they continue to grow, or in large flight training operation.
Working in a fast-paced, high-pressure environment, you will probably have a computer workstation specialized for the task of planning flights and following changing weather all across the world. Expect to be indoors most of the time, although you will be interfacing with pilots in and around the airport environment, so you could be on the airport tarmac when required.
Apply Today
Let Our Aviation Experts Help You
Get Matched
With the BEST
School/Training for YOU!
INQUIRE HERE
Flight Dispatcher Duties
Flight dispatchers share the responsibility for the safety of a given flight with the captain of the aircraft. Typically, the flight dispatcher is responsible for creating a flight plan and works with the captain directly on such issues as takeoff and landing performance, fuel load, route, altitudes, weight and balance, and weather conditions.
The flight dispatcher also "releases" a particular aircraft to make it's flight, and, once airborne, monitors the progress of all his/her current flights and shares that information with other key ground personnel. Aircraft dispatchers usually ride along in the cockpit of company-owned aircraft several times per year (the Federal Aviation Administration requires a minimum of five hours per year in the cockpit) to keep their skills sharp in relation to airline procedures, air traffic control routing, and airport environments.
Flight Dispatcher Training Courses
In order to be eligible to become a flight dispatcher, you'll need to be a high school graduate. Of course, the more education you have, the better, as airlines prefer to hire dispatchers with college degrees, and you'll be competing in a tight job market.
If you want to become a flight dispatcher, the time to start your training is now. However, keep in mind that you must be at least 21 to take the Aircraft Dispatcher Knowledge Test (written) and you must be at least 23 to hold an FAA Aircraft Dispatcher Certificate.
Where to Find Flight Dispatcher Training
You can train to become a flight dispatcher in one of three ways:
1. Graduate from a college or vocational training school's Federal Aviation Administration (FAA) approved flight dispatcher course.
2. Work for at least one year as an apprentice and under the direct supervision of an FAA certified flight dispatcher.
3. Work for two of the last three preceding years as an air traffic controller, either in the military or civilian sectors
Learn more about flight dispatcher certification.
The FAA and Weather
Inclement weather, including thunderstorms, snowstorms, wind shear, icing, and fog, creates potentially hazardous conditions in the nation's airspace system. These conditions are, by far, the largest cause of flight delays. In an average year, inclement weather is the reason for nearly 70 percent of all delays. Delays translate into real costs for the airlines and the flying public. The cost to an airline for an hour of delay ranges from about $1,400 to $4,500, with the value of passenger time ranging from $35 to $63 per hour. This means that delays cost the airlines and their passengers billions of dollars each year. Each kind of inclement weather presents challenges to the FAA's air traffic control operation, but perhaps the most disruptive are the convective storms that strike in the summer. Winter storms, while potentially dangerous, often form and move slowly. By contrast, summer storms typically form, grow and move swiftly, covering large swaths of airspace. Many start in the Ohio Valley and move east, impacting air travel in the Northeast, particularly New York. Approximately one-third of all flights in the U.S. "touch" New York, flying to or from John F. Kennedy International, LaGuardia and Newark Liberty airports, connecting with those flights or transiting New York airspace, so severe weather impacting New York has a ripple down effect over the entire country.
Fixed-Wing Aircraft Factoid Tail Wheel Gear Configuration
There are two basic configurations of airplane landing gear: conventional gear or tail wheel gear and the tricycle gear. Tail wheel gear dominated early aviation and therefore has become known as conventional gear. In addition to its two main wheels which are positioned under most of the weight of the aircraft, the conventional gear aircraft also has a smaller wheel located at the aft end of the fuselage.
For local resources,
choose a city page in Arizona: