ABOUT
(view more details using the menu above)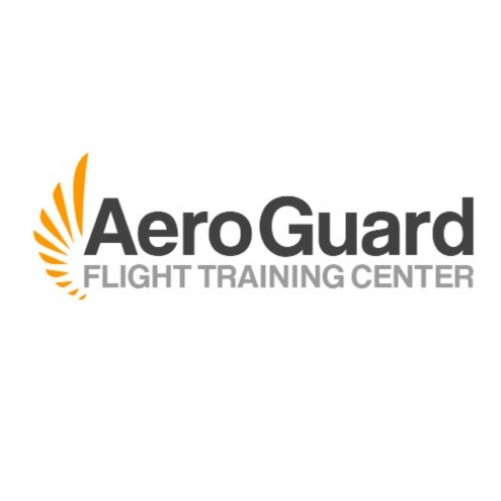 AeroGuard Flight Training Center - Fort Myers, FL
"Setting a Higher Standard"
Located at:
8200 Skylane Way,
Punta Gorda, Florida 33982
Become Elite with AeroGuard at the Fort Myers Campus
The AeroGuard Elite Program combines the safest aircraft, high-quality instructors, an optimized curriculum, and an ideal location. It's a fully integrated training model and your best possible learning experience.
---
Certified under both FAA Part 141 and Part 61, AeroGuard is recognized as one of the premier flight schools across the globe as it offers comprehensive training programs for both national and international airlines. With an established brand and superior training programs, AeroGuard is the flight school of choice for many international airlines and cadets.

Location Specialties/Categories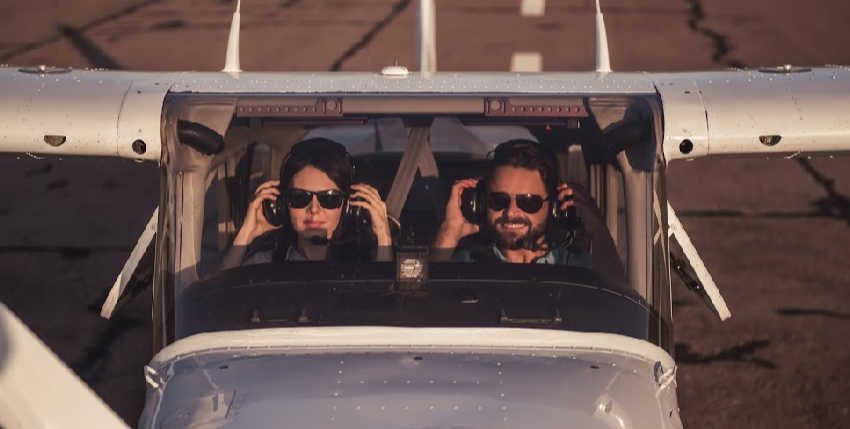 Certified Flight Instructor Training
Find Certified Flight Instructor Training near you. Take your helicopter or fixed-wing commercial pilot career to the next level by becoming a certified flight instructor. Let us help you find accelerated and/or affordable CFI training near you.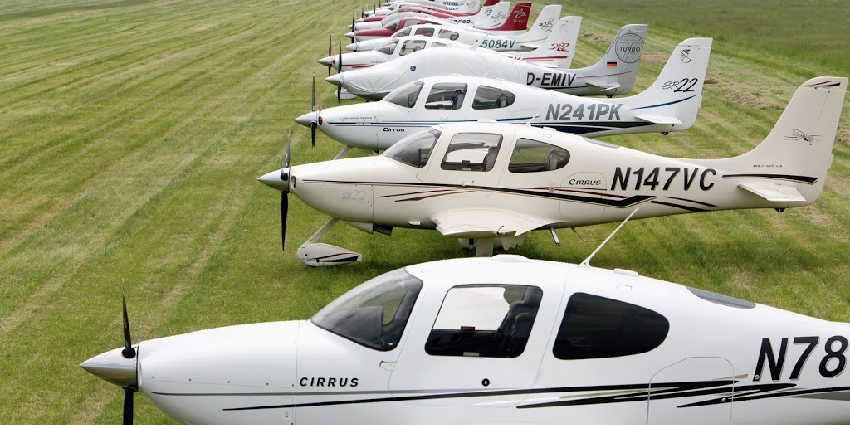 Fixed Wing Flight Schools
You've made the decision to attend a Fixed Wing Flight School because you want to become a private or commercial pilot. You know flying is in your future, but now what? How do you get started? What's the next step? Call us and become a commercial pilot!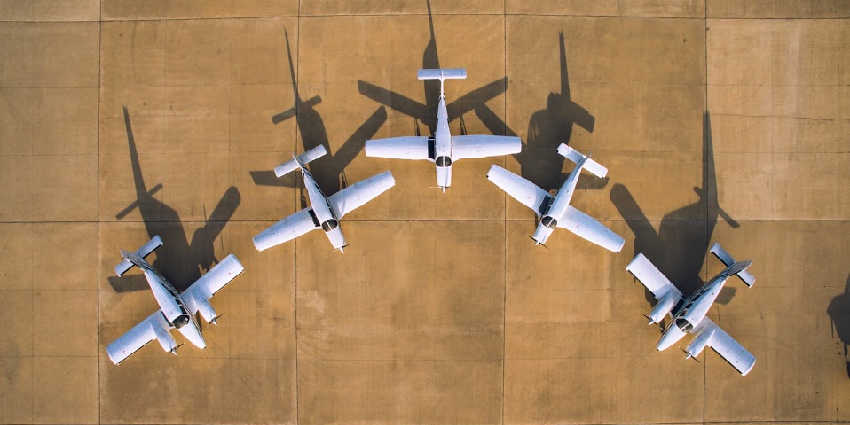 Fixed Wing Pilot License
Want to learn to fly or launching a pilot career? Learning to fly fixed-wing aircraft is challenging and costly, but worth it! Do you have enough time and money to complete fixed-wing pilot training? Find answers to these questions and many more!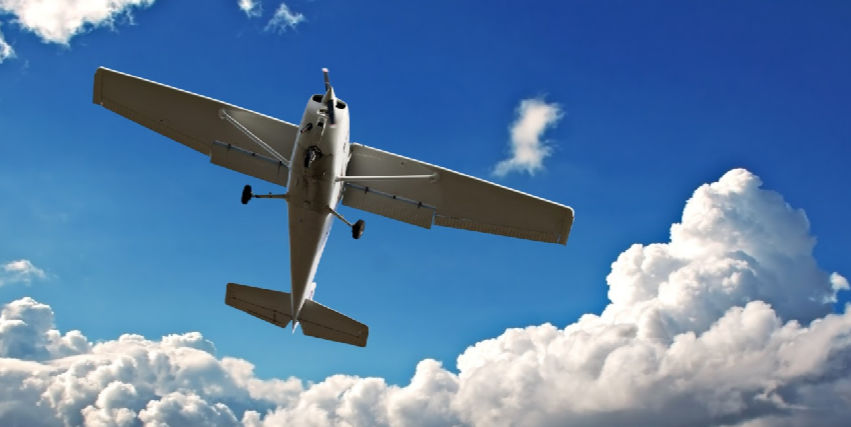 Flight Training
Learning to fly is challenging, but as most pilots will tell you, it's worth it! Do you have the time and money? How do know which flight school is right for you? Find answers to these questions and many more here in our Flight Training resource center.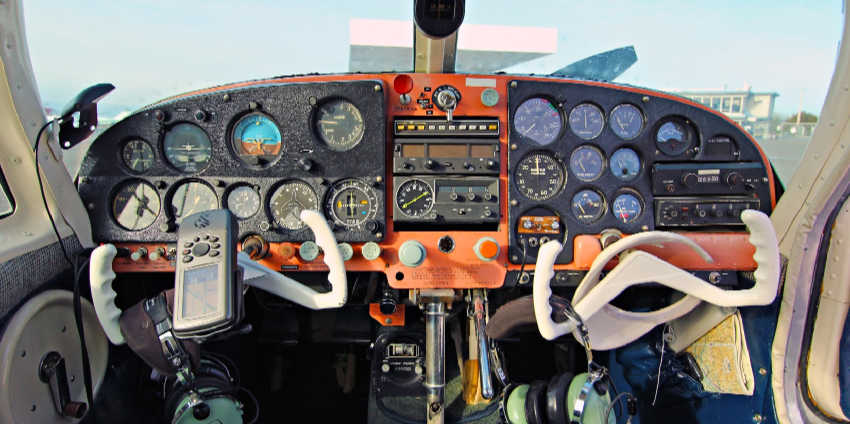 IFR Training
Research IFR Training near you; Find traditional IFR training, Accelerated Instrument Training, or 10-Day Instrument Rating programs earn your Instrument Rating by contacting an IFR flight training school offering instrument rating courses near you.
DETAILS
AeroGuard Flight Training Center - Fort Myers, FL

AeroGuard Flight Training Center - Fort Myers
We Set a HIGHER STANDARD! AeroGuard was formed to produce the best and brightest professional pilots in the industry.
---
Fort Myers Flight School - Your Pilot Career Begins Here
AeroGuard Flight Training Center located in Punta Gorda, Florida, provides career-oriented, accelerated training to become a commercial airline pilot, one of the most in-demand careers in the world. AeroGuard's student-focused culture and strong support system make it an outstanding choice for cadets across the globe looking to launch a successful career in aviation.
There has never been a better time to start your career as a commercial pilot. Connect with an enrollment advisor today and begin the ultimate journey.
The AeroGuard programs leverage over 1 million hours of flight training experience for nearly 5,000 students. AeroGuard has carefully combined expert leadership development with aviation best practices from around the globe. AeroGuard provides the right aircraft and a rigorous curriculum for the ideal learning environment.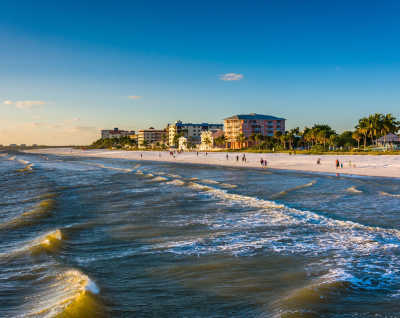 Certified under both FAA Part 141 and Part 61, AeroGuard is recognized as one of the premier flight schools across the globe as it offers comprehensive training programs for both national and international airlines. With an established brand and superior training programs, AeroGuard is the flight school of choice for many international airlines and cadets.
Additionally, AeroGuard implements the most established and well-documented operational processes and educational systems in the industry.
Since 1999, AeroGuard has graduated over 5,000 pilots with an average of 400 cadets enrolled in any given year, many of whom are currently employed by the largest airlines in the world.
AeroGuard's high standards, proven success rate, and professional atmosphere make us the premier choice for aviation training. AeroGuard offers a high-quality training environment, individual attention, and a rich, well-rounded student experience.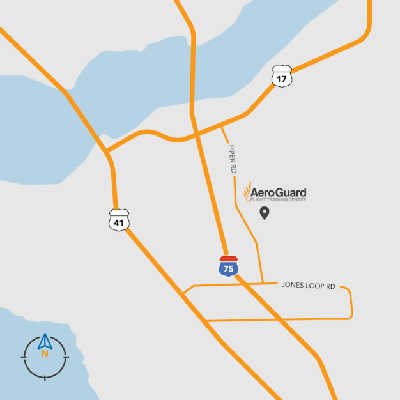 With AeroGuard, you're on the path to being a professional pilot. A path that doesn't end with achieving ratings, but continues to employment with our exclusive airline partners.
For admissions and enrollment information or any questions about our flight training center-please don't hesitate to contact us.
AeroGuard Flight Training Center Fleet
All 60 aircraft in the AeroGuard Flight Training Center fleet are furnished with air conditioning, standardized cockpits, and avionic layouts. It's the standardized configurations across the fleet that greatly enhances safety and simplifies your transition between aircraft models.
AeroGuard aircraft are maintained by an on-site Federal Aviation Administration-approved repair station - operated 24 hours a day by world-class, professional maintenance staff.
The result is an extremely safe fleet of aircraft that boasts an exceptionally high availability rate. Simply put, we have the best training fleet to launch your aviation career.
Campus Locations & Facilities
AeroGuard's Fort Myers flight school in Florida, located at the Punta Gorda Airport (KPGD), off I-75 on Florida's southwest coast between Sarasota and Fort Myers, offers students with the safe, quality training needed to successfully transition into a commercial airline pilot career.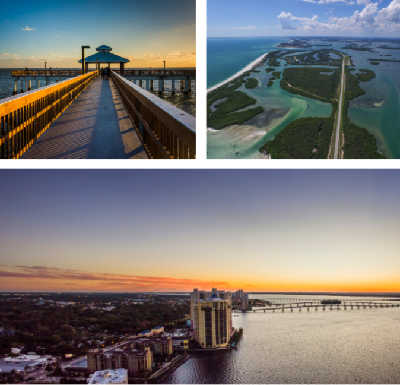 Your success as a student, instructor, and as a future commercial airline pilot is our priority. AeroGuard offers an excellent curriculum and a laser focus on safety, unparalleled by any other flight programs.
AeroGuard's fleet is comprised of Piper Archers and Piper Seminoles. Students also have unlimited access to RedBird SIM devices to build upon their knowledge and sharpen their skills. Utilization of the RedBird SIM allows students to place their full focus on certain flight techniques as needed for continuous learning throughout their training.
In 2017, Punta Gorda Airport had over 82,000 aircraft operations, an average of 225 per day, and is airport control tower operated most of the day, exposing you to Class D airspace during this time and Class E airspace outside of these hours.
Within a 100 nm radius of KPGD, there are three Class B airspace airports and four Class C airspace airports as well as 10+ Class D airspace airports and multiple Class E airspace airports.
Flying in controlled airspace allows for our students to communicate with air traffic control and maximize their radio communication skills. When the Punta Gorda Airport control tower is not in operation, this is an excellent way for pilots to practice flight maneuvers without distraction.
KPGD is surrounded by diverse, challenging, and scenic airspace that provides real-world experience for students on their journey to becoming professional pilots. From the Gulf of Mexico to the Atlantic Ocean, there are multiple types of airspace to experience (B, C, D & E) and more than 100 different types of approaches to choose from.
AeroGuard's flight school in Florida offers a great climate and an average of 360 clear flying days a year. With these excellent conditions, students are able to accumulate flight hours at a quick, safe pace and remain focused on their career goals. This allows them to gain strong knowledge that sets them apart from the rest.
Aeroguard Features
State of the art, media equipped classrooms
Flight briefing rooms
Official testing center for FAA written exams
Study center/library with networked PCs equipped with Microsoft Flight Simulator X
Weather briefing and flight planning facilities
FAR Part 145 repair station providing around the clock maintenance support
The professional airline-style dispatch center
Book store for all uniform and flight materials
Aeroguard's Fast Track Training to Your Airline Career
An Investment in YOUR FUTURE
If you need financial aid to cover the cost of your training, AeroGuard is here to help. In fact, keeping costs and repayment manageable is always a major focus for us.
You can apply for a loan to finance nearly 90% of your AeroGuard tuition. As an additional benefit, you can also apply for a loan amount to cover your housing during the training portion (approximately the first 8 months) of the AeroGuard program.
And absolutely no loan repayments are required during the training portion of the program. Plus, after you complete both the AeroGuard program and SkyWest's initial training process, SkyWest will provide $17,500 toward the repayment of your loan.
AeroGuard Curriculum
AeroGuard offers a world-class curriculum for pilots-in-training that's unmatched by any other flight training organization. It's an integrated approach - designed with safety and efficiency in mind - that will accelerate your dreams into reality.
Upon completion of AeroGuard's integrated, 6-course program, you'll have the skills, experience, knowledge, and confidence you need to launch your career as a professional pilot.
As an AeroGuard graduate, you'll walk away with 7 Federal Aviation Administration (FAA) ratings, 225+ hours of flight experience, and the pilot license that's sure to broaden your horizons as you begin your new career.
Funding & Financing
Do We Have Sources for Student Loans?
Veteran Related Information
Is This Location Veteran Friendly?
Schedule Format
Do We Have a Fixed Schedule?
Do We Have a Flexible Schedule?
Accreditations/Credentials
Accreditation
FAA Regulations Part 141
Federal Aviation Administration (FAA)
REVIEWS
Total reviews: 1 | Avg rating: 5.00
Jason Trichler
"I am so thankful for what AeroGuard offers: a strong commitment to excellence, professionalism from top to bottom, outstanding training aircraft, superb flying weather, and a strong partnership with industry-leading SkyWest airlines. For these reasons, AeroGuard was an easy choice for my RTP needs."
Write a Review
For AeroGuard Flight Training Center - Fort Myers, FL