ABOUT
(view more details using the menu above)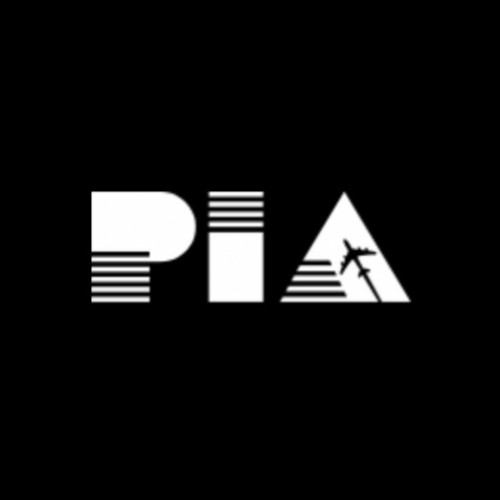 Pittsburgh Institute of Aeronautics - Hagerstown
"Ranked by Forbes as the No. 1 Two-Year Trade School in 2018"
Located at:
14516 Pennsylvania Avenue,
Hagerstown, Maryland 21742
School for Aviation Maintenance at Hagerstown
PIA has over 90 years of experience educating the next generation of aviation technicians. With a program focusing on the maintenance and electrical components of an aircraft, students leave with a diverse skillset ready for employment in aviation and non-aviation fields.
---

The Aviation Maintenance Technology (AMT) program prepare students for careers in several sectors within aviation, including:
     • Commercial Aviation
     • Maintenance, Repair, and Overhaul (MRO)
     • Aircraft Manufacturing
     • Cargo

PIA graduates have found opportunities across the United States with the help of our Career Services Department.
Location Specialties/Categories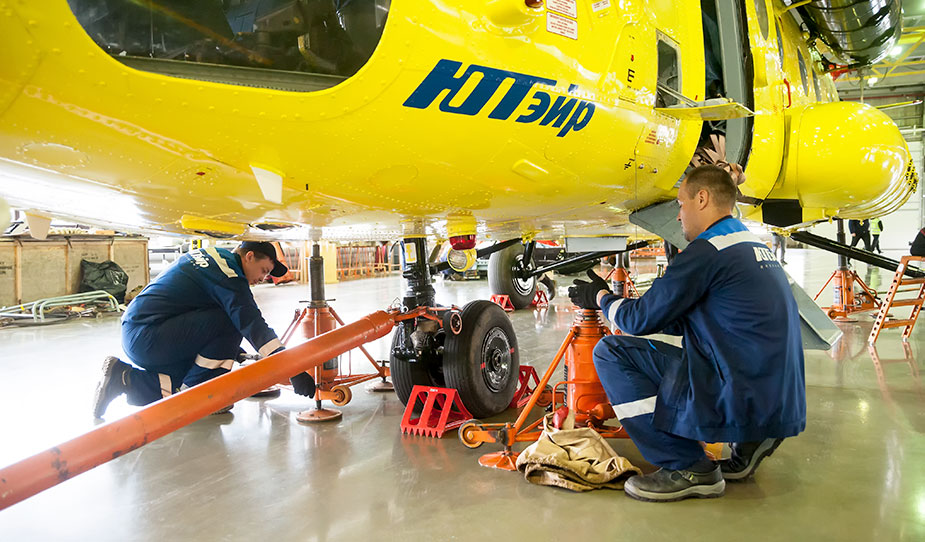 A&P Aircraft Mechanic Jobs
Resources for A&P Mechanic Jobs and careers. The aviation maintenance industry is in need of trained A&P mechanics right now. Whether you want to work for the airlines, a smaller corporate operation, or for yourself as an independent A&P call for more!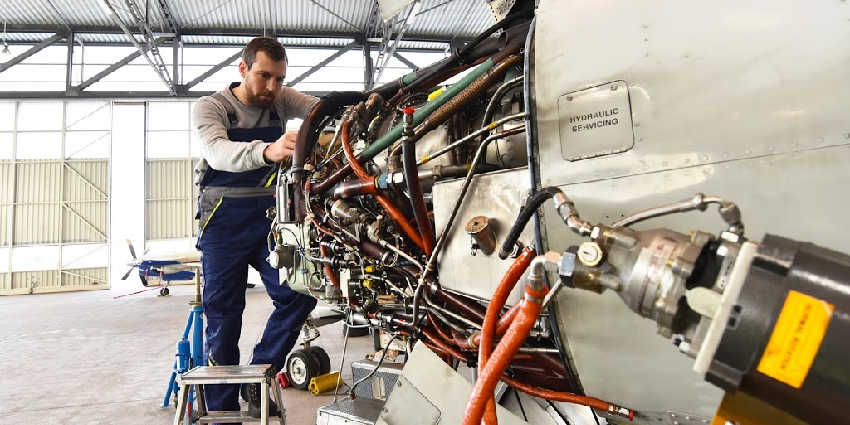 A&P Aircraft Mechanic Schools
With less than 180 A&P Aircraft Mechanic Schools operating in the U.S. today, you'll need professional assistance to find the perfect Aircraft Mechanic School teaching the skills needed to be successful in the workforce. Find your A&P Mechanic School here.
DETAILS
Pittsburgh Institute of Aeronautics - Hagerstown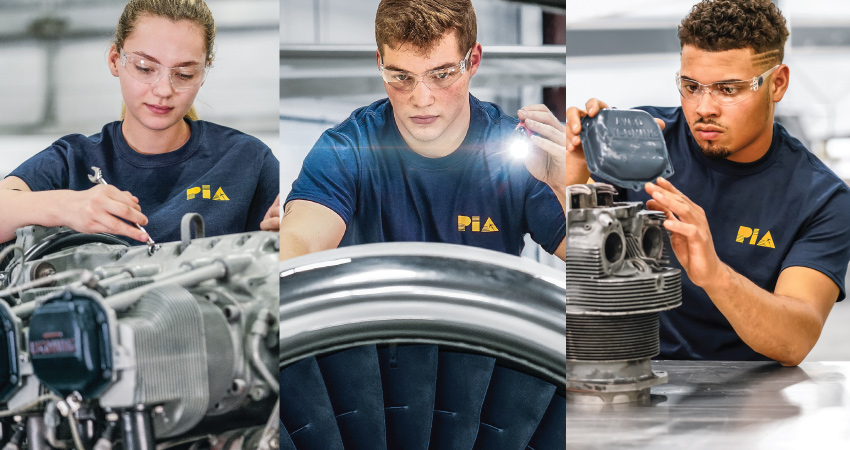 Pride. Purpose. Prestige.
PIA has developed a curriculum focused on practical hands-on training for future aviation technicians. Students have the opportunity to work on functional aircraft and equipment to develop their skills and knowledge with industry-related projects. Programs at PIA not only meet but exceed the minimum requirements outlined by 14 CFR Part 147 of the Code of Federal Regulations.
An education at PIA prepares students to test for their FAA Airframe & Powerplant Certification or their FCC General Radiotelephone Operators License. PIA also offers the opportunity for students to complete both programs offered, resulting in dual certification in both Aviation Maintenance Technology and Aviation Electronics Technology.
Become an Aviation Technician
Hands-On Education, Real-world Application
The skills and techniques taught at PIA prepare students for careers both within and outside of aviation. Working with functional equipment, future aviation technicians focus on propulsion systems, non-metallic and metallic structures, hydraulics and pneumatics, composite materials, and other elements of advanced aircraft maintenance. Within the Aviation Electronics Technology Program, AET students learn the intricate details of the navigation and communications systems of an aircraft, working on component-level repairs to ensure the safe operation of the equipment.
With over 90 years of industry experience, PIA graduates have built a reputation of skill and professionalism as aviation technicians. PIA has developed partnerships with organizations seeking skilled technicians and those employers continue to revisit PIA when seeking entry-level employment for their organization.
Many technicians specialize in preventive maintenance. A day in the life of an aviation technician could include working on the items below: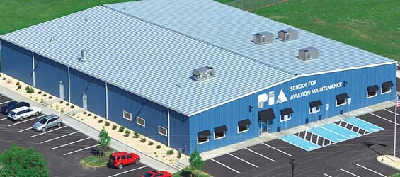 Turbine Engines
Reciprocating Engines
Metallic Structures
Ignitions Systems
Hydraulics & Pneumatics
Composite Materials
Welding
And more
Over the years, PIA graduates have proven their versatility by entering into positions as technicians for regional and major airlines, aircraft production and maintenance facilities, amusement parks, automated production facilities, government contractors, petrochemical manufacturing plants, telecommunication systems providers, specialty metal manufacturers, and research and development centers – just to name a few.
In 2017, all of PIA's campuses were selected by Delta Airlines as partner schools. Understanding the impending shortage of qualified aviation technicians, Delta created a mission to help increase both the awareness of technician demand and increase the knowledge and character of technicians entering today's workforce.
About the Hagerstown Program and Campus
Opened in 2011, PIA's Hagerstown Branch Campus is Recognized as a "School of Excellence" in 2019 by ACCSC. The campus is Maryland's exclusive FAA-certified Airframe & Powerplant training provider.
Working in conjunction with the Hagerstown Airport Authority and by request of the Governor's Workforce Investment Board, PIA instituted the aviation maintenance technician school to help serve the workforce needs of both Maryland and the rest of the nation.
The facility features modern classrooms, a student resource center with a computer lab and publications library, and specialized shop areas designed to offer the optimal training environment for the instruction of aircraft propulsion systems, electricity, sheet metal, hydraulics, instruments & controls, composite materials, non-destructive testing, welding, painting and more.
The campus is located along the Hagerstown Regional Airport just south of the Mason Dixon line between Maryland and Pennsylvania.
Hagerstown Program Offering - Quick Facts
Aviation Maintenance Technology (AMT) Program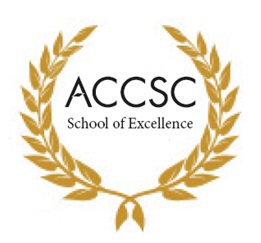 16 Month - Diploma/Certificate
4 Terms - 1900 Clock Hours
The AMT program prepares students for the FAA Airframe and Powerplant Certification Exams. Tuition, Fees, & Financial Aid
Tuition (FY 2019-2020)
Total AMT Diploma Program (4 Terms), 1900 hours $27,000
Tuition Per Term $6,750
*Effective January 2, 2019
Books, Tools, & Supplies
The charges for books, tools, and supplies are approximate charges and are subject to sales tax where applicable. Prices may change without notice.
Aviation Maintenance Technology (AMT) Program $2,462
Other Fees
Registration Fee $150
FAA Airframe & Powerplant Examination Fees $1,200
Financial Aid
As you prepare for your education, it's important to know you're not alone in navigating your financial plan. Most students depend on a financial plan that incorporates multiple resources. Together, we'll explore your eligibility for various financial aid programs, loans, grants and scholarships to help you figure out what's best for your unique situation.
Here at PIA, we believe that a high-quality education should be delivered with transparency, including understanding how your investment measures with your earning potential. A stable financial plan should have no surprises, and that's exactly what you can expect when you meet with the PIA Financial Aid Office.
Financial aid is available to those who qualify.
Approvals and Accreditation
Accredited by the Accrediting Commission for Career Schools and Colleges (ACCSC)
Federal Aviation Administration approval I4PT091K
Approved by the U.S. Department of Education
Approved by the Maryland Higher Education Commission (MHEC)
Approved for the Training of Veterans
Funding & Financing
Do We Have Scholarships Available?
Do We Have Sources for Student Loans?
Veteran Related Information
Is This Location Veteran Friendly?
Is This Location VA Approved?
Schedule Format
Do We Have a Fixed Schedule?
Do We Have a Flexible Schedule?
Accreditations/Credentials
Accreditation
ACCSC Accreditation
Accrediting Commission for Career Schools/Colleges
Accreditation
FAA Approval I4PT091K
Federal Aviation Administration (FAA)
Accreditation
Approved by U.S. Department of Education
U.S. Department of Education
Accreditation
Approved by MHEC
Maryland Higher Education Commission
Accreditation
Approved for the Training of Veterans
Veterans Affairs
REVIEWS
Total reviews: 2 | Avg rating: 5.00
Jon Hill
"I graduated in 2006 and recommend attending to everyone. I feel most students that graduate from PIA are more prepared and have better basic skills than other aircraft maintenance programs."
Kayla Wallis
"Excellent staff and program! I took the CDL program and gained so much knowledge and confidence in my skills and feel ready to apply it to a career. They give you the best tools to move into a successful career. Highly recommend PIA!"
Write a Review
For Pittsburgh Institute of Aeronautics - Hagerstown