For local resources,
choose a state page below: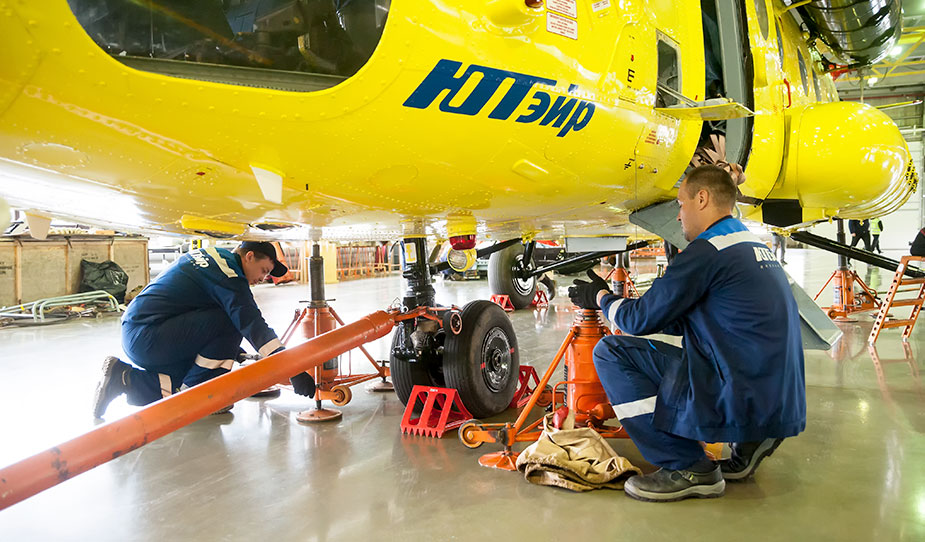 Aircraft Mechanic Jobs
What's the Job Outlook for Aircraft Mechanics? Aircraft mechanic jobs should continue to grow, according to the Bureau of Labor Statistics. Their study suggests that the number of people working in aviation mechanic jobs will increase by 7% between 2008 and 2018. This growth will be primarily caused by an increase in air traffic due to growing worldwide populations, economies, and increased desire for travel. As the airlines and associated industries expand, the need for aircraft mechanics will go up accordingly. Read more about aviation maintenance technician salaries.
---
A&P Mechanic Jobs: Demand & Job Openings
In the coming years, many job openings will be created by retiring aircraft mechanics and others leaving the industry to work in related jobs like auto and diesel repair. If you become an aircraft mechanic, you can rest assured knowing your trade crosses over to many other industries.
The highest paying A&P mechanic jobs are found at the major airlines. As can be expected, competition for these jobs is also huge. However, you're most likely to get a job at a regional airline or discount airline, because these types of carriers are growing quickly. But don't expect the same pay and benefits as the majors.
A&P Mechanic Technicians (AMTs) can make a comfortable living repairing and performing scheduled maintenance on aircraft, with top earners at major airlines earning well over $70,000 a year.
According to 2012 data from the Bureau of Labor Statistics, most AMTs make somewhere between $16.92 and $36.86 per hour, with median income at $26.55 per hour or $55,210 a year. The middle 50% earned between $45,670 and $65,750. At the lowest end of the scale, 10% of AMTs earned less than $35,190, while the top 10% earned more than $76,660.
As you might expect, the positions with the highest aircraft maintenance salary are in the major airline and federal government sectors, where A&P mechanics typically work on large jet aircraft. (In the U.S., AMTs usually refer to themselves as A&Ps, which stands for airframe and powerplant mechanics. In Canada, Australia, and New Zealand, the equivalent of an AMT is an aircraft maintenance engineer.)
What are the requirements to become a certified U.S. Airframe and Powerplant Mechanic?
To be eligible for a mechanic certificate and associated ratings, a person must:
Be at least 18 years of age.
Read, write, speak and understand the English language.
An applicant employed outside the United States by a U.S. carrier may not have to meet the English language requirement, however, the certificate will be endorsed: "Valid only outside the United States."
Pass all required tests within a period of 24 months.
Each applicant for a mechanic certificate must appear in person and present either an appropriate graduation certificate or certificate of completion from an FAA Approved Aviation Maintenance Technician School, or documentary evidence, satisfactory to the Administrator, of:
At least 18 months of practical experience with the procedures, practices, materials, tools, machine tools, and equipment generally used in constructing, maintaining, or altering airframes, or powerplants appropriate to the rating sought.
Or at least 30 months of practical experience concurrently performing the duties appropriate to both airframe and powerplant ratings.
Documentary evidence, satisfactory to the FAA means original documents, not copies, demonstrating experience in all required areas. (No training of any kind applies towards practical experience.)
For local resources,
choose a state page below: