For local resources,
choose a state page below: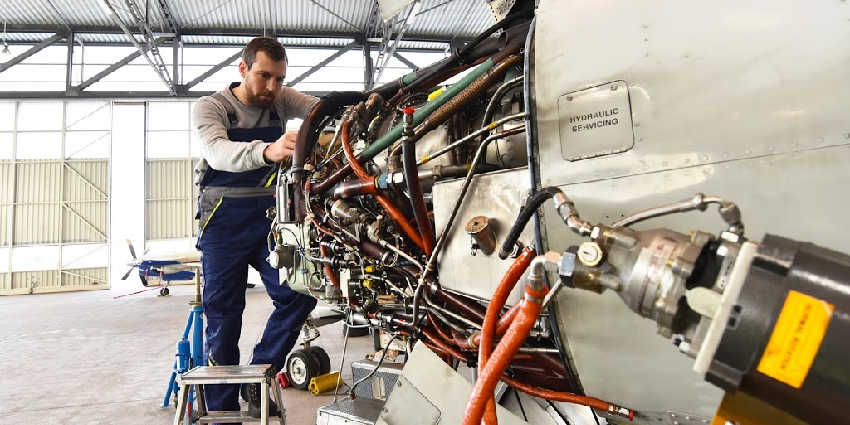 Aircraft Mechanic Schools
Unlike many other types of aviation schools, Aircraft Mechanic Schools (or A&P mechanic schools) are much harder to find because these operations must meet strict Federal Aviation Administration (FAA) certification. Currently, less than 180 schools are operating today.
---
Take the fast track... to become an aircraft mechanic at one of these schools you'll need a high school diploma (or GED) and only one to two years of training. These schools specialize in teaching you the skills you'll need to be successful in the workforce, but even more importantly, they do it in much less time than you would spend if you were getting "on the job" experience.
After you graduate and put in three years on the job, you'll be eligible to become an IA (inspection authorization) which allows you to return aircraft to service after a major repair, alteration, or required maintenance inspections. So get out there and earn your A&P aircraft mechanic licenses. The sooner you start, the sooner you'll be working in the field!
A&P Mechanic Schools
A&P Mechanic Schools today cannot keep up with the demand for licensed aviation mechanics. Now is a great time to become an Aircraft Mechanic. Opportunities are available all over the world. Check out the aviation mechanic schools listed here and launch your career today.
If you're looking for a high-flying career in aviation maintenance, Aviation Schools Online is where it all begins. Over the years, we've become one of the most prestigious directories in the United States. Today we list the country's most comprehensive Aviation Maintenance Technician (AMT) programs - a program that is approved by the Federal Aviation Administration (FAA) and respected throughout the industry.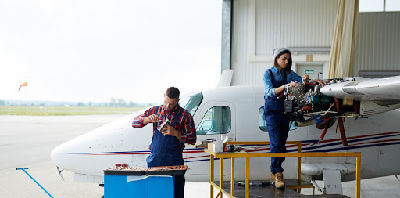 If you're looking for an in-demand career path that lets you work with your hands, consider becoming an Airframe and Powerplant (A&P) Technician.
Nationally recognized aircraft mechanic training schools are offering its graduates job placement assistance. The ASO programs will prepare you for certification by the Federal Aviation Administration in this hands-on, expanding field in just 14-months. Financial Aid and Montgomery GI-Bill benefits available to those who qualify.
Graduate in 21 months or less with an associate's degree, diploma, or certificate program in aviation maintenance. Don't let high education costs keep you from launching an exciting career in an in-demand industry. ASO can assist to find Financial Aid and VA GI-Bill Benefits (for those who qualify).
Aircraft Maintenance Training is a Hot Career!
The aviation maintenance industry is in need of trained A&P mechanics right now. Whether you want to work for the airlines, a smaller corporate operation, or for yourself as an independent A&P, we offer the following training resources to help you get started.
Aviation maintenance technicians (AMTs) keep aircraft in the air by inspecting, replacing, and fixing nearly every part of an airplane or helicopter. The term aviation maintenance technician is very broad and applies to nearly anyone who works on aircraft. However, as an aspiring AMT, you'll quickly learn that there are several different types of mechanics out there.
Attend a Federal Aviation Administration (FAA) approved AMT training school - Today, the FAA has approximately 170 approved AMT schools on its website. You can attend one or a combination of these schools to gain the practical experience you'll need to become an aircraft mechanic.
These schools are mandated by the FAA to offer at least 1900 class-hours of training, and the courses last about 18 months, on average. Some of these schools offer Associate or Bachelor degrees in conjunction with the AMT certification training.
For local resources,
choose a state page below: