For local resources,
choose a state page below: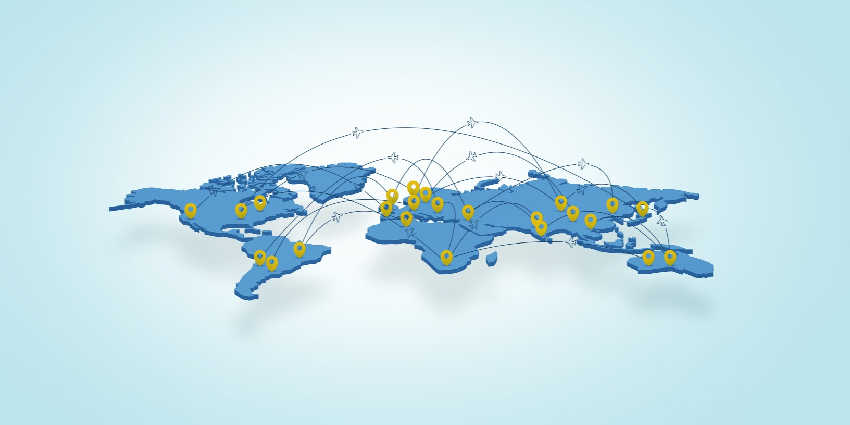 Essential Facts About Aircraft Dispatcher Jobs
To become an employed aircraft dispatcher, a candidate must have two years of approved experience (within three years) related to aviation, or they must complete the FAA-approved aircraft dispatcher training courses and then pass the written and practical exams to obtain a flight dispatcher certification through the FAA.
---
A flight dispatcher (also known as an airline dispatcher, flight follower, or flight operations officer) assists in the planning of flight paths, taking into account aircraft performance and loading, enroute winds, thunderstorms, and turbulence forecasts, airspace restrictions, and airport conditions.
According to Glassdoor and Indeed, the average aircraft dispatcher salary is $32,000. However, the Airline Dispatcher Federation suggests the average aircraft dispatcher salary is closer to $40,000.
Working in commercial aviation is extremely exciting and rewarding. Especially for flight dispatchers, who like the pilots' are the hands on the ground. Representatives of both these professions have a lot of similar subjects as well as duties.
FAA flight dispatcher license requirements:
Flight dispatcher candidates must be at least 23 years of age.
High school graduate or international equivalent education.
Ability to read, write, and communicate in the English Language.
Minimum of 200 hours of instruction.
Passing Score on FAA Aircraft Dispatcher Practical Test
How to Land A Aircraft Dispatcher Job
Among the many career options in aviation, many people find that the top aircraft dispatcher jobs are the first entry aviation job. Considering base salary of $32k to $40k annually, entry-level aircraft dispatchers can make a real good living while obtaining valuable aviation experience as they seek advancement in aviation or continue on a path toward aircraft dispatching.
The lowest age to take the "knowledge and practical examination" is 21 years of age. Keep in mind, and the FAA licensure are only given to those who are at least age 23. The aircraft dispatcher training and testing can be taken at an FAA accredited school. Upon graduation, "rated dispatchers" can seek aircraft dispatcher jobs with the top airline carriers.
What is the Likelihood That You'll Get Hired Without Experience?
Although airline carriers prefer to aircraft dispatchers who possess at least two years of aviation experience, there are plenty of good-paying dispatcher jobs for those who have earned the dispatcher licensure. For qualified candidates, it is recommended you apply for a position with minor carriers. Wait and get experience before you seek a job with a major airline (American Airlines, Delta, United Airlines, etc.).
However, it's not an inevitable conclusion that candidates applying for aircraft dispatcher jobs will be turned away from primary carriers.
The aviation industry is experiencing a vast crisis and can't fill all the open flight dispatcher positions with certified employees. Over the next five years, considering the population increase and combine that with the mandatory retirement age for thousands of aviation employees.
How Can I Know An Aircraft Dispatcher School is Right for Me?
Applying to the best aircraft dispatcher school is essential before you kick off your future aviation career. First, choose the school that is FAA accredited and has a tremendous reputation for helping students advance their careers.
Any school that has a 90% grad rate is likely able to help students to handle all the hard parts of the job that come with the day-to-day responsibilities of a professional aircraft dispatcher.
Aircraft dispatchers are expected to multi-task and carry the heavy responsibility of being accurate and focused on charting any flight's course and help the pilot navigates harsh weather conditions. The aircraft dispatcher training should have a reputation for successfully equipping students with the highest standards airline carriers have for when looking for airline dispatchers.
How To Land an Aircraft Dispatcher Position with an Airline?
Airline carriers often contact aircraft dispatcher schools to pick up eligible job seekers who have finished the dispatcher training and have shown the required aspects they require for any professional position. In these situations, job seekers are contacted and scheduled for an interview with management. Otherwise, once a person is licensed, they should seek local job boards to locate open aircraft dispatcher jobs. Salaries and wages will vary by the size of the carrier, the location of the job, and the amount of aviation experience the candidate has.
For local resources,
choose a state page below: