For local resources,
choose a state page below: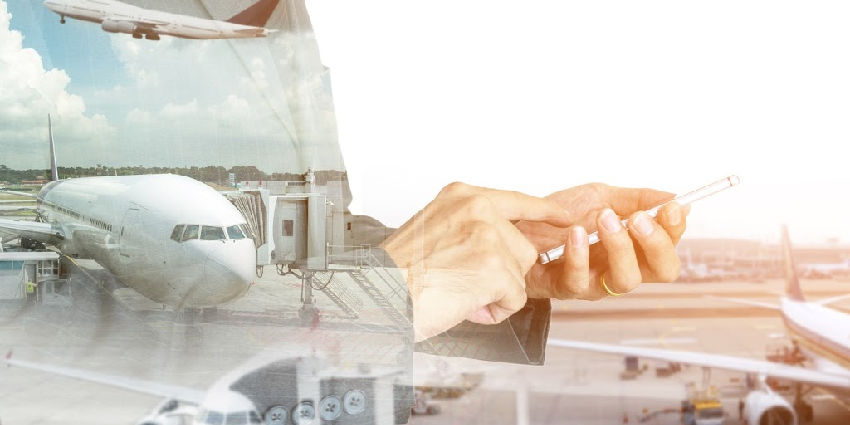 Aviation & Airport Management Degree Programs
Aviation degree programs are gaining popularity in the aviation industry throughout the world. Professional student aviators can earn a Bachelor's or Associate's degree in flight training, flight technology, aviation management, aviation technology, air traffic control, or avionics from a variety of colleges and universities.
---
Launch a career in Aviation Management or Airport Management! Find your Aviation and Airport Management Degree program here. Aviation Management is an expanding field and many schools offer either an online program or a traditional classroom program.
Aircraft Maintenance Programs cannot keep up with the demand to produce licensed aviation mechanics.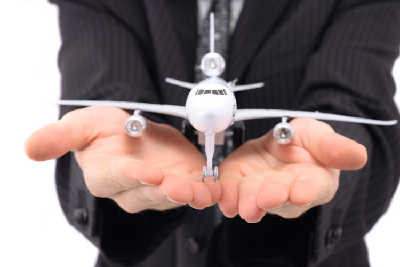 Now is a great time to become an Aircraft Mechanic. Need more information? Check out the aviation mechanic schools below and launch your career today!
Learn more about Avionics Technician Training programs. Why? Global demand for air travel is expected to increase dramatically over the next decade, and the greatest advances in aircraft can be found in the avionics installed in both airplanes and helicopters.
Online Aviation Programs are dominating in the aviation industry. Online aviation programs typically include at least some on-site training and to complete most aviation degree programs students attend the school in person for some aspects. Learn more!
Professional Pilot Degree Programs
Learning to fly is challenging, but as most pilots will tell you, "it's worth it!" Do you have the time and money? How do know which flight school is right for you? Find answers to these questions and many more here in our College Flight Training list.
If you're planning on going to college and want to end up with a career in aviation, these college and university programs are a great way to meet your overall goals. We hope you find these degree programs beneficial in achieving your aviation goals!
Pilot Training Colleges and Universities - Earn a college degree and prepare for a flying career. You've made the decision to attend a Fixed Wing Flight School because you want to become a private or commercial pilot. You know flying is in your future, but now what? How do you get started? What's the next step? Call us and become a commercial pilot!
Aircraft Maintenance Degree Programs
With global demand for air transportation expected to rise over the next 20 years, the need for qualified aviation and airport managers may be great. Aviation management training programs are gaining popularity at colleges and universities globally. Some schools also offer airport management training.
If you're considering a career in aviation management, you likely have a lot of questions about how much the training costs, how long it takes to complete, what the job market looks like after graduation, and more. Why not contact the experts to get your questions answered? The schools below can help you make a decision about what type of training program is best for you.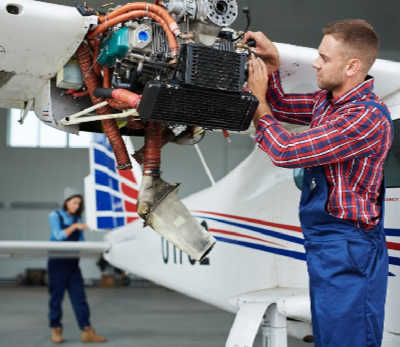 With less than "180" A&P Aircraft Mechanic Schools operating in the U.S. today, you'll need professional assistance to find the perfect Aircraft Mechanic School teaching the skills needed to be successful in the workforce. Find your A&P Mechanic School here.
Aviation maintenance training and earning a college degree go hand-in-hand at these schools. Here are just a few of the advantages of earning a degree while you're learning the skills you need to become an A&P aircraft mechanic: Most, if not all, colleges, universities and academies that offer aviation maintenance degrees are accredited institutions which means you can trust these schools.
Accreditation means these schools must meet or exceed rigorous regulations and scrutiny by both their accrediting agency and the governing body where the school is located. In addition, accredited schools' curricula must be approved and up-to-date in order to maintain accredited status. Most of these schools also are eligible to offer financial aid grants and loans to those who qualify.
Finally, a college degree will help differentiate you in today's job market.
For local resources,
choose a state page below: