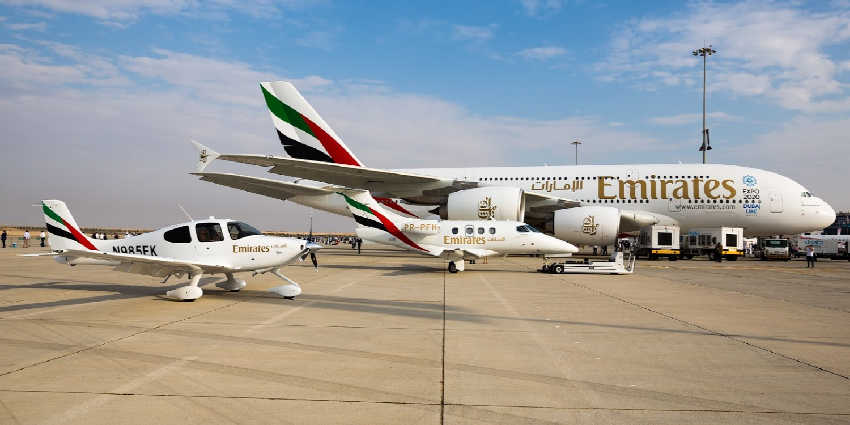 Fixed Wing Flight Schools in Arizona
What is a Part 141 Fixed Wing Flight Schools? Part 141 is an FAA-approved training program that provides standardized and structured curricula (determined by the FAA) to give fixed-wing student pilots in Arizona the best shot at professional career flying fixed-wing aircraft.
---
Part 61 fixed-wing flight school programs can be just as powerful but is not approved by the FAA. Part 61 fixed-wing flight school programs are tailored to meet the student's particular needs (schedule and approach to training is more flexible. Part 61 fixed-wing flight schools programs are more suitable for the students with previous training experience, or one who needs a more flexible training schedule.
The top fixed-wing flight schools near Arizona provide quality flight training under both Part 141 and Part 61. If it is a good school with a quality instructor you will find that there is virtually no difference in the "quality" of instruction. Same instructors, same training, but at a different pace and time frame.
For more information about Part 141 and Part 61 Flight Training Schools near Arizona, call us. Speak to an expert and receive the coaching necessary to choose the right training path for you. (see the search results below for more info about Part 141 flight schools near Arizona.
Part 141 Fixed-wing Flight Schools in Arizona
Part 141 fixed-wing flight schools near Arizona are held to a more structured environment than Part 61 training programs. Part 141 is presented through an FAA-approved syllabus for every course offered. The students in Arizona must pass a series of stage or progress checks to ensure the student is achieving the standards set forth by the FAA approved curriculum.
With the Part 141 fixed-wing flight schools there is a required standard (training time) of ground school that is held to the same standards. Part 141 fixed-wing flight schools near Arizona are able to offer to fund for veterans who wish to use their VA Educational Benefits to pay for flight training. Part 141 usually will have more financing available for veterans of Arizona when compared to Part 61 fixed-wing flight schools.
Part 61 Fixed-Wing Flight Schools in Arizona
Any Part 61 fixed-wing flight schools in Arizona is capable of training under part 61 without the standards and inspections imposed by the FAA (Federal Aviation Administration). Training under part 61 can serve as a benefit to some students depending on their experience in aviation.
When it comes to finding a job flying fixed-wing aircraft please note that employers will evaluate your flight training. It does matter what school you attend. Call us for more info about the top Part 141 and Part 61 fixed-wing flight schools near Arizona.
The FAA and Weather
Inclement weather, including thunderstorms, snowstorms, wind shear, icing, and fog, creates potentially hazardous conditions in the nation's airspace system. These conditions are, by far, the largest cause of flight delays. In an average year, inclement weather is the reason for nearly 70 percent of all delays. Delays translate into real costs for the airlines and the flying public. The cost to an airline for an hour of delay ranges from about $1,400 to $4,500, with the value of passenger time ranging from $35 to $63 per hour. This means that delays cost the airlines and their passengers billions of dollars each year. Each kind of inclement weather presents challenges to the FAA's air traffic control operation, but perhaps the most disruptive are the convective storms that strike in the summer. Winter storms, while potentially dangerous, often form and move slowly. By contrast, summer storms typically form, grow and move swiftly, covering large swaths of airspace. Many start in the Ohio Valley and move east, impacting air travel in the Northeast, particularly New York. Approximately one-third of all flights in the U.S. "touch" New York, flying to or from John F. Kennedy International, LaGuardia and Newark Liberty airports, connecting with those flights or transiting New York airspace, so severe weather impacting New York has a ripple down effect over the entire country.
Fixed-Wing Aircraft Factoid Tail Wheel Gear Configuration
There are two basic configurations of airplane landing gear: conventional gear or tail wheel gear and the tricycle gear. Tail wheel gear dominated early aviation and therefore has become known as conventional gear. In addition to its two main wheels which are positioned under most of the weight of the aircraft, the conventional gear aircraft also has a smaller wheel located at the aft end of the fuselage.
For local resources,
choose a city page in Arizona: